One of the most widely used wireless technologies today and a familiar term for most, Wi-Fi is the wireless version of a wired Ethernet network – a technology that allows electronic devices to communicate over a Wireless Local Area Network (WLAN). It was introduced in the late 1990s. Laptops, tablets and most smartphones now come with Wi-Fi built-in, as well as a myriad of other devices such as printers and scanners. Home appliances increasingly use it for control and notifications.
Traditionally, this wireless technology has been great for delivering content like streaming video and audio, but because of its higher power demands not practical for small or low-powered devices. However, the Wi-Fi Alliance recently announced the HaLow standard for products incorporating IEEE 802.11ah wireless networking technology – HaLow extends a flavour of Wi-Fi into the 900 MHz band, which provides greater range than the pre-existing 2.4 GHz standard, provides better connectivity through barriers such as walls and promises extensibility in the development of low-power IoT applications, such as smart home sensors and wearables.
The term "Wi-Fi" is a trademark of the Wi-Fi Alliance and is the common name for the IEEE 802.11 standards.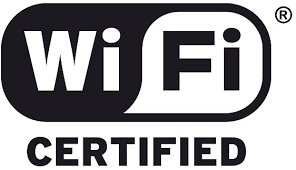 Wi-Fi CERTIFIED™ is an internationally-recognised seal of approval for products indicating that they have met industry-agreed standards for interoperability, security, and a range of application specific protocols.
Interesting fact: Although the term was inspired by "high fidelity" (hi-fi), it is not actually short for "Wireless Fidelity".
Browse more protocols: Bluetooth | Thread | UPB | X10 | Z-Wave | ZigBee
Find out more
---