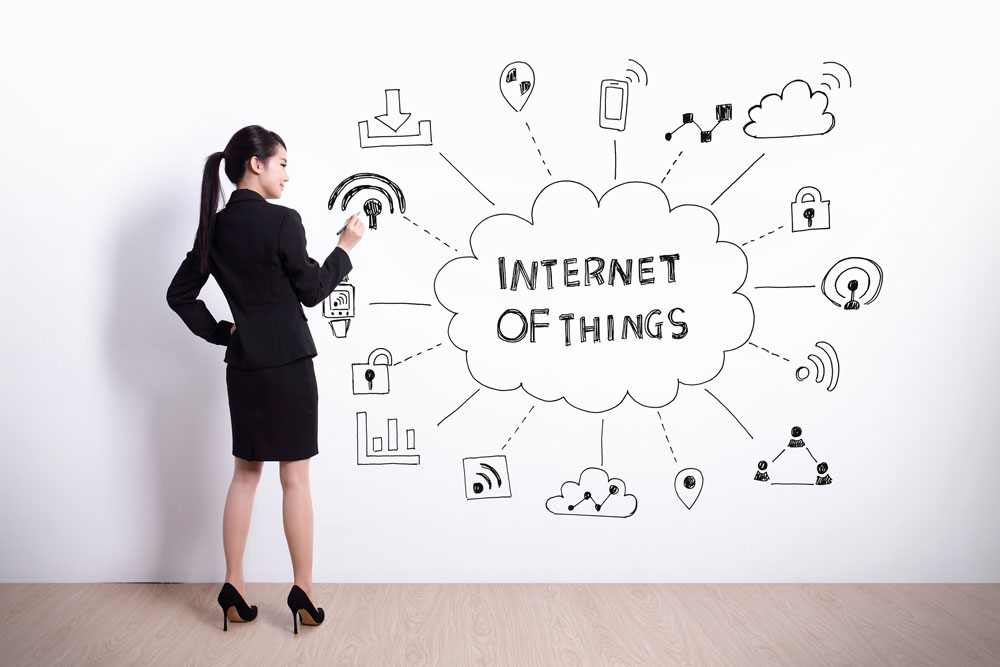 There's an abundance of information available online today on the Internet of Things (a google search will give you 200 million results). We've narrowed that figure down somewhat to bring you some of the most current and useful information resources available today on the IoT.
So, if you want to learn the state of play of the IoT in 2017, look no further than these top IoT websites (in no particular order)…
1. Postscapes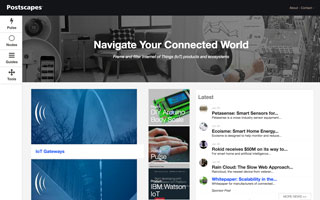 Postscapes mission is to combine and connect the ideas, people, and companies creating the Internet of Things. With news, guides and tools to help you better understand the current state and landscape of IoT, there are few better resources available.
Visit Postscapes (and checkout their Weekly Leaderboard of the World's Most Influential IoT Companies)
---
2. Connected World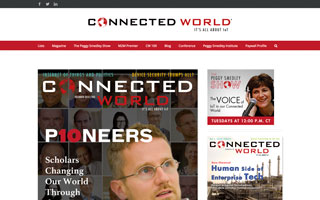 "It's all about IoT" – Reporting on next-generation M2M/IoT, helping readers stay on the cutting-edge of connectivity innovation and offering up insights into technology trends. With a blog, magazine and much more, Connected World is the go-to-source for connected devices.
---
3. PYMNTS.com – Internet of Things Tracker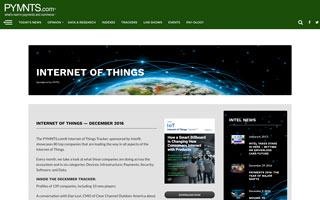 The Internet of Things Tracker from B2B platform PYMNTS.com showcases 80 top companies that are leading the way in all aspects of the Internet of Things. Their monthly Tracker, available as a downloadable PDF document, takes a look at what these companies are doing across the ecosystem and in six categories: Devices; Infrastructure; Payments; Security; Software; and Data.
Visit the PYMNTS.com Internet of Things Tracker
---
4. The Hackster Blog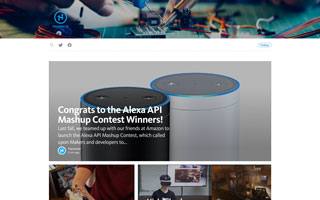 Hackster.io is an online community that helps people to learn how to design, create and program Internet-connected hardware. In their own words they "put people and learning ahead of commercial interests." Their community will soon have surpassed 100,000 developers, makers and entrepreneurs who build projects as a means for learning and discovery.
---
5. Bosch ConnectedWorld Blog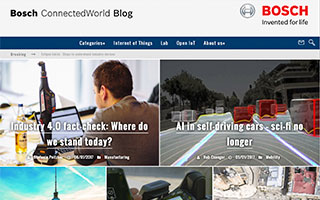 The Bosch ConnectedWorld Blog is hosted by Bosch Software Innovations, the Bosch Group's spearhead for providing software for the Internet of Things. Their bloggers are passionate customers, partners, analysts, guests and associates from the world of Bosch who share a common vision: to make the Internet of Things come true.
Visit the Bosch ConnectedWorld Blog
---
6. TechTarget's IoT Agenda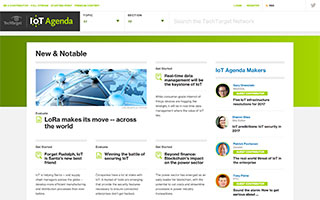 IoT Agenda covers all aspects of Internet of Things technology and strategy as it relates to enterprise IT, including the technologies that enhance and enable internal business processes, and the resulting IoT products themselves — the "things" that the business produces.
---
7. Link Labs Blog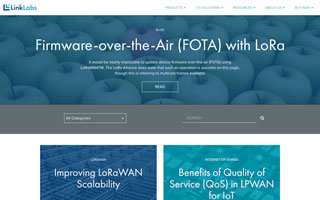 Link Labs is a leading innovator in low­ power, wide-­area network technologies that power the Internet of Things. Their blog is a useful and informative resource for the Industrial IoT and M2M.
---
8. IoT Now Blog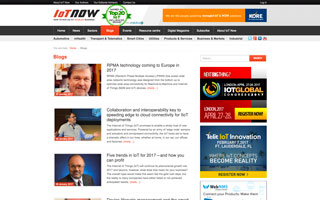 Named as a Top 20 IoT Influencer brand by Onalytica, IoT Now explores the evolving opportunities and challenges facing communications service providers (CSPs) and industries using M2M.
---
9. Exosite Blog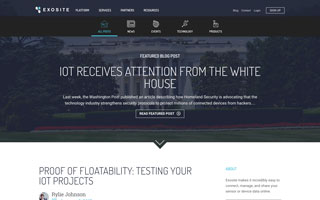 Chosen as one of the 11 "most significant" IoT platform providers on the market in 2016 by Forrester, Exosite enables the world's leading manufacturers in consumer, commercial, and industrial markets to quickly build and deploy the IoT generation of their business. Their blog is a valuable resource for the Industrial Internet of Things.
---
10. IBM IoT Blog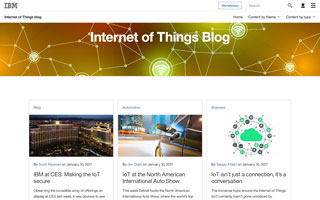 An information rich blog from multinational technology company and IoT leaders IBM. Browse the content via theme (environment, health & medicine, travel etc) or by type (interviews, reviews, infographics, top 10's and more).
---
11. Internet of Shit – @internetofshit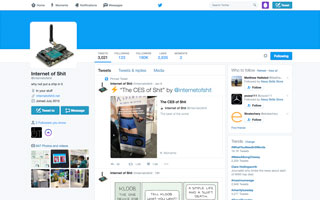 No list on IoT resources could be complete without this twitter account. A down to earth and witty view of all that is IoT that doesn't allow us to get carried away with the hype.
---
Do you have a go-to site for IoT information? Let us know below…