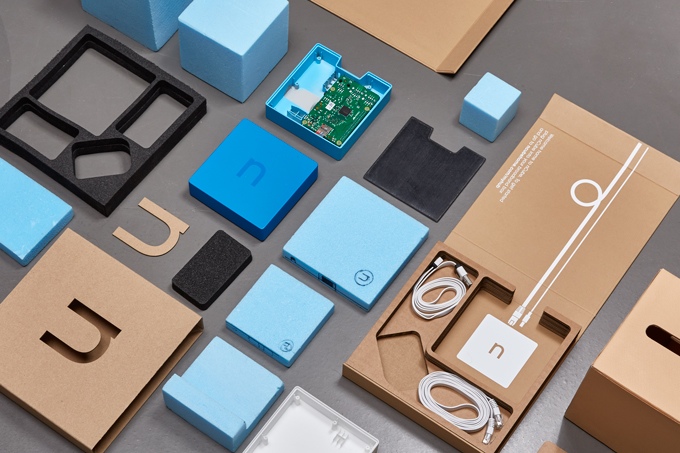 We like the sound of this new device. "The only app you'll need for your Smart Home", as cited in their Kickstarter campaign, nCube Home recently achieved over £26,000 in funding (beating their goal) to help get their product off the ground. Named as one of the top 10 tech innovations at the London Design Festival in 2015 and more recently winner of the brand new 'IOT Connect' award at the Wearable Technology Show 2016, they appear destined for good things.
As we explain in our technology section there are a bewildering array of technologies competing in the IoT and smart home market, and this hub with its app helps to make connecting them simple.
The nCube hub is a small Raspberry-Pi based unit that supports Wi-fi, Bluetooth and Z-Wave radios, which means that the system is compatible with a wide range of smart home products. They currently support over 70 different IoT devices including Sonos, Belkin Wemo, Philips Hue, Lifx, Nest, Everspring, Fibaro, AEON Labs, and a huge range of Z-wave devices. The hub connects directly to your broadband router.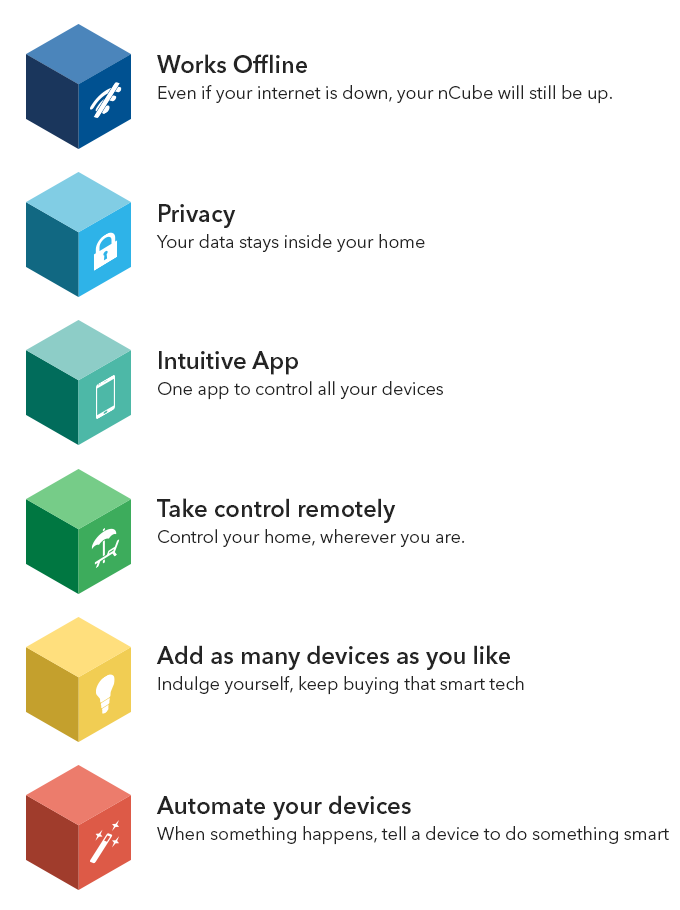 A number of additional important factors distinguish the nCube from other devices out there. For a start, the hub continues to function even if your internet goes offline so your device activities go on as normal. You wouldn't want to be left without control of your lighting or heating just because there's a fault with your internet provider. Privacy has also been carefully thought out – all your data and logic (e.g. Cube settings – see below) are held on the nCube hub itself, so your information is not sent to a central server or stored in the cloud, hence your data is more secure and private.
Enhanced security means that in addition to username and password, nCube also requires smartphone recognition to access the hub.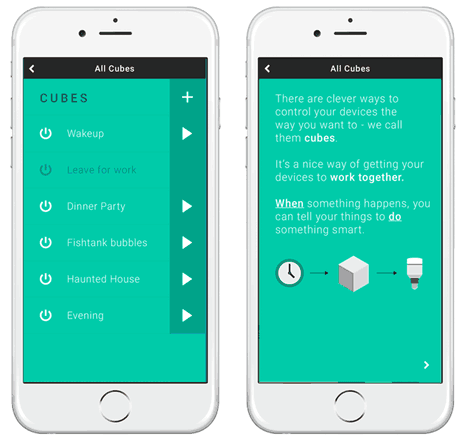 nCube also comes with the concept of "Cubes" (rather like HomeKit's "scenes") – these are automated actions or schedules for everything in your home. From waking up in the morning to receiving a warm welcome when you return home or ensuring your house looks lived-in by switching on lights while you're away, there are many ways to set up your smart home devices. There are pre-defined Cubes that come with your app or you can make your own. nCube are also planning a community based Cube-store where you can upload your creations or download those from others.
For a light-hearted way to manage your energy consumption & costs, there's an 'energy leaderboard' section on the app as well – designed to let shared homes and families see who is the most wasteful in the house, this could lead to competitions amongst family members to become the most energy efficient!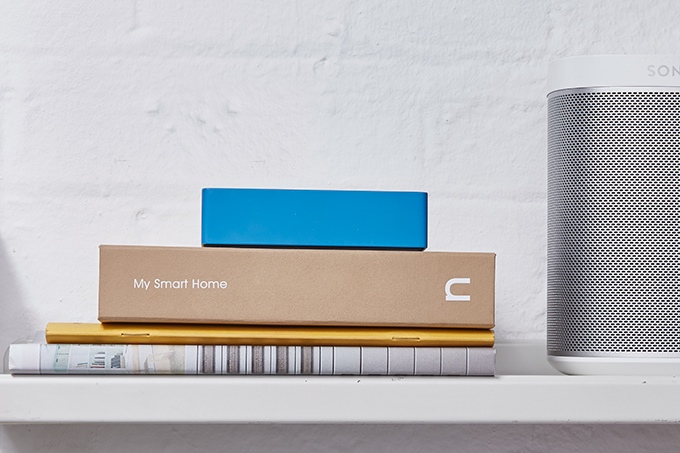 The visual design of the product has also been carefully thought out – together with their design partners, Map Project Office (who also worked with SAM Labs), they've gone against the mainstream black or white boxes to produce a striking blue hub – and if blue's not your colour or you don't like your technology on show, the packaging has a function too; the hub can be placed inside the smart corrugated environmentally friendly box and placed on a bookshelf, so nobody would know it's there.
Founder Philip Steele tells us all about the product, and gives an insight into where the idea came from, in his video below.
Find out more
---