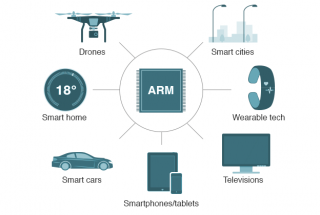 The sale of UK chip designer ARM Holdings to a Japanese firm for £24bn shows how much big business is prepared to bet on the future of IoT. The founder of ARM Holdings however tells the BBC it's a sad day for UK technology.
The man who helped spin ARM Holdings out from Acorn Computers in 1990 also said the technology firm had sold 15 billion microchips in 2015, which was more than US rival Intel had sold in its history.
Mr Hauser said ARM gave the UK "real strength".