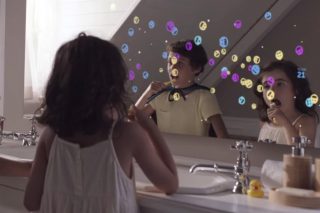 Beko, the global domestic appliance and consumer electronics brand, believes the Internet of Things might fail to catch on with consumers if it's led purely by technological novelty rather than human needs.
In response to this, the appliance brand has launched a 'Tomorrow's Home' vision and strategy centred around connected products that genuinely enhance real everyday lives. The brand's approach takes IoT and humanises it, branding it the Internet of Everyday Things.
Beko's vision for the connected home has been brought to life in a film that premiered at the recent IFA festival in Berlin.